The Project
Create an app like Kayak.com that allows borrowers to view all available lenders based on their credit profile. They should be able to sort and filter loan offers to select the best one for them. Further, to create a brand standard with consistent and common UI across all products.
Business Requirements
Collecting business requirements was a tedious task. What information did we need to get from the user? Could we issue a "soft pull" from the credit bureaus to pre-approve them? What is the "field of membership" for each partnering credit union?
The answers existed, but it took working with multiple departments to first understand the questions, then get them resolved.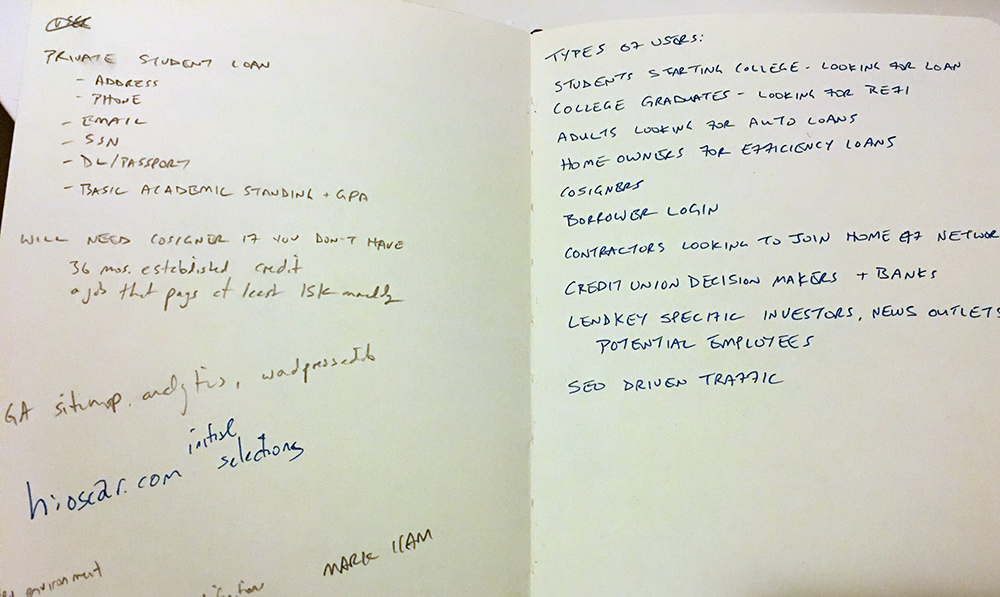 Research
What information to ask from users, and when, are issues each of the competitors handle differently. I looked into how they presented rates, what the various calls to action were, and even the legal language they presented at specific steps.